Treatment Options
&

Services
Patient-centered, whole-mouth dental care
From pain-free cleanings and crowns to in-house whitening and Invisalign® orthodontic treatment, Dr. Keeling offers a full range of patient-centered, whole-mouth dental care, as she believes treating the whole patient, not just the problem at hand, is what's important.
Treatment options and services at The Dental Loft
Regular six-month dental cleanings help maintain optimal oral health, which is an important component of overall health and well-being. At cleaning appointments, dental hygienists take digital x-rays and give a comprehensive exam that includes an oral cancer screening. All patients are educated on the status of their oral health and we leave plenty of time so patients can ask questions of both the hygienist and Dr. Keeling.
Even though children lose their baby teeth, it's important to introduce proper oral health care at an early age. Ideally, every child will meet a dentist by the age of two. Decay in baby teeth, or early childhood caries (ECC), can lead to pain, infection, tooth loss and can damage future permanent teeth. ECC is one of the most chronic preventable diseases in children. Getting children comfortable with the dentist at a young age is an excellent way to prevent future dental phobias. At a child's first dental visit, Dr. Keeling and her staff introduce dental tools such as "Mr. Thirsty". They review home care and nutritional needs with parents and provide fluoride, x-rays, sealants, and fillings, as needed.
Dr. Keeling offers bonding, veneers, whitening, implants, laser therapy, tissue recontouring, and Invisalign®.
Bonding
Cosmetic bonding involves using a resin composite material to recontour and reshape the teeth. Results look natural, however, because the resin composite is not as strong as natural enamel, the bonding may need to be replaced over time. Porcelain veneer is a more permanent solution.
Veneers
Many people think porcelain veneers are strictly cosmetic, but they're a permanent solution for fixing chipped, broken, discolored, or slightly misaligned teeth. The Dental Loft's ceramic dental artists in California artistically customize porcelain castings. Veneers are specially made to hide imperfections while matching natural enamel, and result in a flawless smile.
Whitening
Whether you are looking to whiten your teeth for a special event or just because, Dr. Keeling offers both in-office and take-home whitening.  In-office whitening is typically completed in one or more one-hour sessions, depending on the patients desired result. If you prefer to whiten your teeth in the convenience of your own home, The Dental Loft can provide you with customized whitening trays.
Implants
For patients who would like to permanently replace a missing tooth or several teeth, dental implants are a strong and stable solution. A single dental implant looks and functions like a natural tooth. An implant consists of a titanium screw, which is placed into the jawbone and a customized porcelain crown, which adheres to the screw. Implants can also be used to support and retain loose dentures or partial dentures.
Tissue Recontouring
Optimally shaping the gums can complement teeth and significantly enhance a patient's smile. Dr. Keeling uses the Advanced Pioneer Elite Diode Laser and local anesthesia to recontour the gums. The procedure is painless and generally completed in one visit.
Invisalign®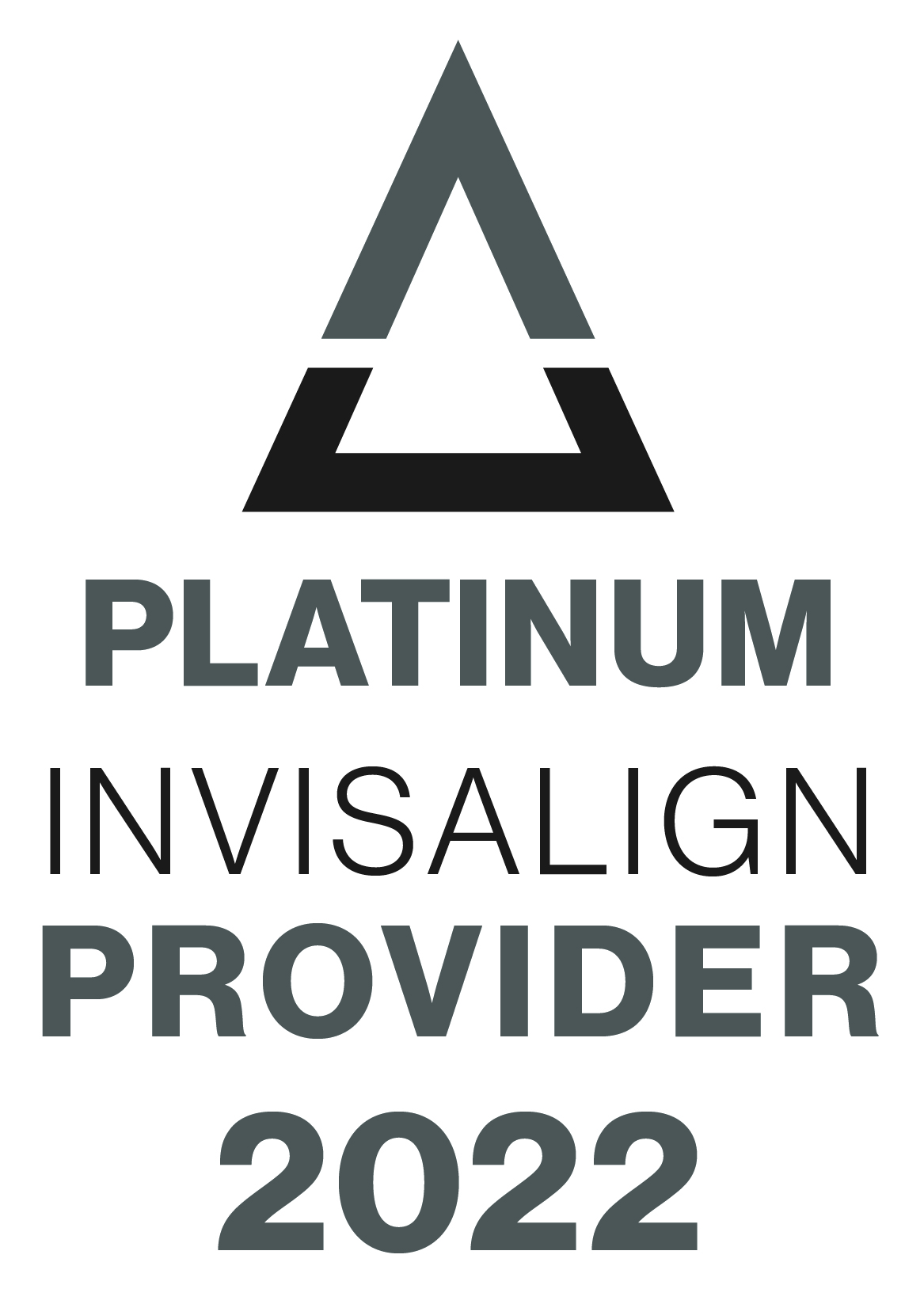 Sometimes known as "clear braces", Invisalign® is a revolutionary system that straightens misaligned teeth or an incorrect bite. A series of clear, virtually unnoticeable plastic trays are customized for each patient. Trays should be worn 22 hours a day, removed only for eating and brushing. Properly aligned teeth are aesthetically and functionally pleasing, and also improve oral health.
The Dental Loft is a Platinum provider of Invisalign.
The Dental Loft offers bridges, fillings, hybrid dentures, conventional dentures and partials, night guards/orthotics, and crowns. At The Dental Loft, we've invested in Cerec technology which mills a permanent crown that is not only done in a single visit, but usually in less than three hours! No need for molds, discomfort, or waiting for a second appointment.
Crowns/Bridge
A tooth can lose its normal shape and size for a variety of reasons. A crown, sometimes referred to as a "cap", covers a tooth to help restore its original shape and size. Crowns can be used to make teeth stronger and more aesthetically pleasing. In cases where there isn't enough remaining tooth to keep a filling in place or when a tooth has broken, a crown can protect what's left and hold a filling in place. A crown can be placed over a natural tooth or a dental implant. A bridge is a permanent, non-removable option that replaces one or more missing teeth. A bridge is held in place by natural teeth or implants on either side of the missing teeth and consists of three or more crowns splinted together as one unit.
Fillings
Dental fillings are used to fill areas of decay or cavities, and repair small cracks or small fractures in teeth. Eliminating decay at an early stage can prevent future pain and more complex and costly dental treatment. Modern fillings are made of composite resin and are designed to match the natural color of your teeth.
Implant Supported and Hybrid Dentures
For patients requiring replacement of all upper and/or lower teeth, implant supported or hybrid dentures may be the right option. Implant-supported overdentures are a cost effective, removable way to replace your missing teeth with a full dental bridge supported by dental implants. Unlike implant-supported removable dentures, hybrid dentures are permanently fixed to dental implants and are only removed by your dentist. Hybrid dentures provide the highest level of comfort, stability, functionality, and aesthetics of any denture prosthesis. They are less bulky than conventional dentures, do not cover the palate and are made of titanium and ceramic as opposed to plastic.
Conventional and Immediate Dentures and Partial Dentures
While we strive to prevent tooth loss, we provide both complete dentures (for when all teeth are missing) and partial dentures (for when some teeth are missing). With the advancement of dental implants, we can create implant-supported dentures to create a more stable prosthesis. Both immediate dentures (positioned immediately after tooth removal) and conventional dentures (made 8-12 weeks following tooth extraction) are available at The Dental Loft. During a consultation, Dr. Keeling will review all tooth replacement options and help you determine the best option for your situation.
Night Guards
Many people, even some who are unaware, grind their teeth, which is also known as bruxism. Bruxism can damage enamel, wear down teeth, cause jaw pain and irritate gums. A night guard is a solution to help protect teeth from further wear and damage and protect against fracture and even tooth loss.